Boulder Septic Inspection
Call Our Team of Residential Septic Inspection Experts
Is your septic system safe to use? Do you have a leak that's spilling raw sewage into your property, creating a serious health risk? You might, but you also might not even know about it. This is why it's important to have semi-regular professional inspections for your septic system—you never know which parts may have broken down or come loose.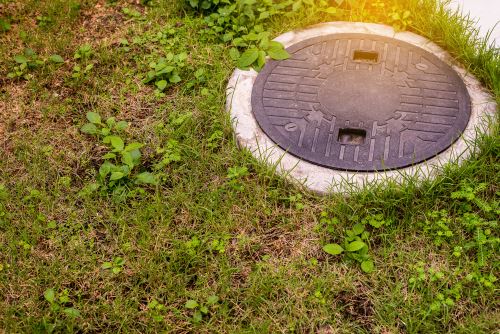 At NoCo Septic, our team specializes in residential septic system inspections to properly assess the health of your system. Whether you are planning to sell your home and want a professional inspection for potential buyers, it's been a while since your septic tank was inspected or if you just moved into a new property and want to run a double check on your new septic system, our experienced technicians are ready to take a comprehensive look at your system.
Schedule a septic system inspection with the pros at NoCo Septic by calling us at (720) 513-5037!
Our Signature Inspection Process
At NoCo Septic, we provide our residential customers with thorough septic system inspections that cover a variety of points. We take our time with every inspection we perform so we can ensure that everything is in proper working condition and identify anything that needs to be repaired or replaced. To aid us in our inspections, we use industry-leading equipment and cameras to inspect your septic system, diagnose any problems, and prevent future ones.
Our septic inspection process consists of:
1. Review of Historical Permitting Documents
We want to understand the entirety of your existing septic system serving your Boulder property. The original permit commonly provides the date of installation, which indicates how old the system is, the size of the septic tank, and the size of the soil treatment area as well as their general locations on the property. This is extremely beneficial especially if you are unsure where your septic system is located on your property. Our team will even record the septic system data for future reference.
2. Inspection of the Septic System
Your septic tank contains critical components that protect the soil treatment area, also known as the leach field. The inlet, mid-tank, and outlet baffles are inspected for condition and to ensure they are securely fastened to the septic tank. We will specifically note the operating level of the septic tank. If it is too high, this could be a sign of a struggling soil treatment area and could cause backups inside your home. If the septic tank is below its normal operating level, this could be an indicator that the tank is not watertight and is leaking into the earth surrounding it. We also want to measure the sludge that has accumulated inside the septic tank before pumping.
We also offer a high-definition camera inspection that provides us with a live feed revealing all blockages, breaks, clogs, cracks, or buildup within your systems sewer lines.
3. Hydraulic Load Test
The hydraulic load test is conducted at the time of inspection to confirm the operating level of the septic tank remains at a normal level during usage. We will operate multiple water fixtures inside the home to replicate indoor water usage. If the tank water level rises, this could be a sign that the soil treatment area needs repairs.
We pump the septic tank to remove all liquid and sludge. It is a service that is a requirement for many Boulder and Northern Colorado counties. During this process, we will also complete a structural assessment of your septic tank, which includes running checks for cracks, corrosion, and other forms of structural imperfection.
5. Soil Treatment Area
The soil treatment area provides the final polishing of the wastewater before it enters groundwater. Inspecting your soil treatment area is critical to protecting environmental health as it disposes of your waste. The soil treatment area is visually inspected for saturation and your monitoring pipes are checked. The system is probed to identify saturation within the field, and once it is completed, we can establish potential problems that could arise."
Throughout every step of your Boulder septic inspection, our professional, fully-licensed experts will remain in communication with you, giving you a full picture of what we find and what needs to be done to ensure the longevity of your residential septic system.
Signs You Need A Septic Inspection
When you depend on something as close as you do with your septic system, it's always a great idea to remain proactive about its health. Because of its frequent usage, there are a variety of reasons your septic system should be inspected frequently. We recommend having your system inspected every time you have your septic tank pumped – every three to five years – and potentially more often if you start to detect any signs of an issue.
You should contact NoCo Septic to schedule an inspection if you find any of the following:
Your drains flush slowly: This could mean you have a clog or blockage in your septic system. Getting these removed quickly is vital to keep repair costs down.
You smell foul odors or raw sewage on your property: Foul odors are a sign of a sewer backup, which can cause toxic waste to leak into your property and contaminate your groundwater table. If you smell sewage, get an inspection right away.
Pooling water: Pooling water around your yard or around your septic tank is a sign that you have a clog that needs to be addressed right away. This water could very well be contaminated so schedule an inspection and repair appointment immediately.
Your well water is contaminated: If you depend on a well for your water supply, a small amount of contamination can be a disaster. If your water smells funny or shows any signs of discoloration due to sewage, don't drink it and immediately call for help.
Dying plants or grass: If your tank or drain field is leaking, the plants around may begin to die. If the plant life in a particular area is dying, then there's probably an issue with your septic system.
Your septic system may not be to blame for these issues, but there's a good chance it may be involved in some way. At NoCo Septic, we'll come to you and give you a fast and accurate diagnosis of problems with your septic system as soon as possible to help you get the fast and reliable information you need.
Our team is ready to offer you a quality septic inspection! Contact NoCo Septic now to get started.
Raising The Bar On Septic Service
We Care About Our Customers

We Are Locally Owned

We Take Care Of Your System

We Show Up On Time

We Keep Our Personnel Trained
We Love Your

Neighbors, Too!
We know you're probably not the only one on the street who needs our service, so we're offering a neighborhood special to help you all cut costs. Learn more about what we're doing to keep the whole neighborhood's budget in line.
Don't Just Take Our Word For It
Read Reviews From Our Happy Customers
Would Not Hesitate To Recommend - Michael W.

Able to do the job quickly and efficiently - Amanda L.

Incredibly helpful, knowledgeable, and patient - Jill K.

NoCo Septic is the guy to call! - Mindy S.

What a relief to have a company like this take care of business - Kate K.